Employers of Choice
Our employers of choice are those companies that have agreed to give their employees a paid day off to volunteer in our community. These companies support our efforts in making a difference.

Founded in 2012, Synergy's Foundation For Those With Special Needs is a non-profit 501(c)(3) dedicated to helping those with special needs and supporting other charitable organizations that protect and promote the civil justice system. The Foundation was created as a way to give back to the civil justice system, support those that need its protections, and to serve as a trustee for the Settlement Solutions National Pooled Trust under 42 U.S.C.1396p(d)(4)(C).
Since its inception, The Foundation For Those With Special Needs has generously donated over $500,000 to worthy charities and causes, with a focus on charities championed by trial lawyer advocates.

Welcome to Reservations.com, our company was founded in 2014, where we are changing the way the world books hotels. Here we compare thousands of hotels, allowing us to save you time and money. While letting you stay in the room of your dreams at just the right price.

With over 14 million businesses listed, ChamberofCommerce.com is one of the largest and most trusted business brands online. Our focus is to help the small business community stay informed, grow and save money on products and services they use every day.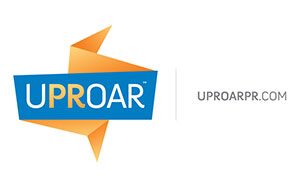 Uproar PR is a full-service public relations and social media agency specializing in developing customizable, strategic campaigns that drive awareness and sales. Our team creates programs that generate meaningful connections between our clients and their customers.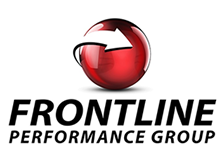 Established in 1993 as Khoury Consulting, our company vision is simple; "Help our clients dramatically increase profit with their current resources." With over 20 years of experience in mastering frontline sales, our mission is to increase your firm's profit with minimal risk by creating a top-performing service based sales culture. Frontline Performance Group Powers Performance from Within by building on what companies do well and applying our blueprint for potential, The Khoury Performance Equation, to the areas of opportunity.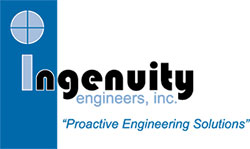 As an industry leader for nearly a decade, Ingenuity Engineers has set the standard for mechanical, electrical, plumbing and fire protection professional engineering design. Ingenuity's vast experience in educational, government, industrial and multi-family facilities has lead them to success in over 1'000 engineering projects. With the foundation of the "proactive approach", Ingenuity has been a consistent leader to owners, architects, general contractors thought out the United States.

DK Counseling is a corporation built to aid those in search of financial counseling due to the stress of one or many types of debt. DK Counseling can provide either a service, or the tools for individuals or businesses that wish to resolve their financial responsibilities on their own, while providing a strong support network.
DK Counseling can offer multiple services nationwide.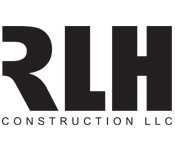 Founded in 1991, RLH Construction provides general contracting, construction management and design-build solutions to retail, commercial, institutional and multi-family projects throughout the Southeast.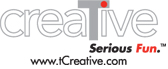 tCreative is one of Orlando's most creative marketing, graphic design, web development and professional printing agencies.

Your Orlando based Development Team. Next Horizon can provide Orlando web design solutions for all of Central Florida.Click Here for More!

We create meaningful and memorable advertising campaigns. Our mission is to earn the respect of consumers and build relationships between people and business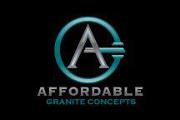 Affordable Granite Concepts Inc. is a well established granite countertop fabricator company in Orlando area. We our your number one source for professional countertops in Central Florida.

BlackRain Partners assists our clients with the development and implementation of growth strategies. We specialize in Leadership Development, Financial Executive Leadership, HR Management, Forensic Accounting and Community Engagement. We only achieve our goals by seeing you surpass yours.

Orlando.com is the ultimate online portal for the world's most-popular travel destination and a vibrant city of over 2 million residents. We are the most comprehensive source for both locals and visitors to find out where to go and what to do in Orlando — from theme parks and attractions to dining, entertainment, nightlife and local businesses. And if you're traveling to Orlando, you can book your hotel room here, too, with insightful reviews and the lowest rates around.

Albu & Associates, Inc.'s mission is to give our clients peace of mind by proactively leading and collaborating with all participating teams to construct a superior product, as expeditiously and in the most cost effective manner possible. We provide general contracting (CGC1520336), construction management, design/build and consulting services. Our clients are a diverse mix of owners, managers, and developers who are constructing new or renovating existing commercial, institutional, and industrial facilities. The company is certified as a Minority Business Enterprise. We have multiple LEED Accredited Professionals and we are committed to the "green" building initiative. Albu & Associates is, at the core, a service-oriented company whose principals are personally involved in each and every project. We understand that superior service means understanding the needs and expectations, then proactively working to meet and exceed them.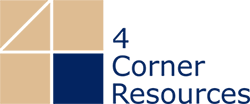 4 Corner Resources specializes in providing information technology, financial and administrative professionals for contract and permanent positions within our client companies. 4 Corner Resources was founded on four guiding principles which provide the basis for trusted and long-lasting partnerships: Relationships, Responsiveness, Resources, and Results. In today's challenging and competitive marketplace, we understand that individuals make the difference.
Making the Difference OUTREACH - Employers of Choice
Making the Difference OUTREACH - Employers of Choice
Volunteer Calendar
Our calendar gives you the choice of which organizations you would like to give your time to and when. Find Out More!
Immediate Needs
Please help our non profit partners with immediate needs that will have an impact on your community. You can mentor a child, feed/sponsor a hungry senior, donate unwanted items, etc. Find Out More!
Employers of Choice
Our employers of choice are giving back to our community by allowing their employees one paid day off per year to volunteer. These organizations are making a big difference and we thank them. Find Out More!