Sponsors

Your Orlando based Development Team. Next Horizon can provide Orlando web design solutions for all of Central Florida. See our work!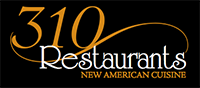 Established in 1999, 310 Park South makes its mark along Winter Park's historic and lively Park Avenue. Enjoy a quick lunch while out shopping or a leisurely dinner with friends and family.

Welcome to Reservations.com, our company was founded in 2014, where we are changing the way the world books hotels. Here we compare thousands of hotels, allowing us to save you time and money. While letting you stay in the room of your dreams at just the right price.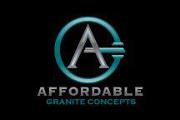 Affordable Granite Concepts Inc. is a well established granite countertop fabricator company in Orlando area– your number one source for professional countertops in Central Florida. Quality and professionalism is our goal – we like to be known by it.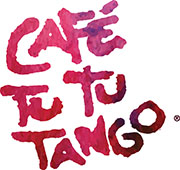 A true dining experience for the right side of your brain. Local ownership and operation, unmatched atmosphere and scratch kitchen make Café Tu Tu Tango the best place to host a business lunch, dinner among friends or your special celebration.

BlackRain Partners assists our clients with the development and implementation of growth strategies. We specialize in Leadership Development, Financial Executive Leadership, HR Management, Forensic Accounting and Community Engagement. We only achieve our goals by seeing you surpass yours.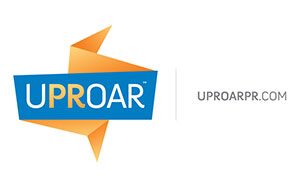 Uproar PR is a full-service public relations and social media agency specializing in developing customizable, strategic campaigns that drive awareness and sales. Our team creates programs that generate meaningful connections between our clients and their customers.

DK Counseling is a corporation built to aid those in search of financial counseling due to the stress of one or many types of debt. DK Counseling can provide either a service, or the tools for individuals or businesses that wish to resolve their financial responsibilities on their own, while providing a strong support network.
DK Counseling can offer multiple services nationwide.

"Progressive Debt Relief was formed in 2005. The ownership of Progressive Debt Relief has many years of experience in the debt consolidation industry. Progressive Debt Relief's primary purpose is to improve your quality of life by offering sound financial solutions to fit your individual needs.The Progressive difference is centered around the clients we represent.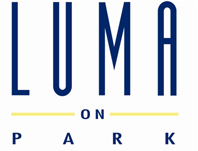 Showcasing progressive American cuisine, daily menu updates, and one of the most extensive wine lists in Central Florida, LUMA on Park is the ultimate destination for fine wine and cuisine on Winter Park's famed Park Avenue.

Providing exceptional, timeless menswear for the sophisticated man with personalized attention, along with individualized and unparalleled customer service.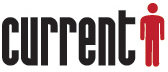 Winter Park's premiere location for men's contemporary fashion - Hugo Boss, Toms, Hudson, John Varatos USA and more.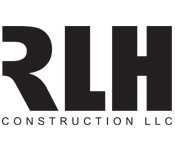 Founded in 1991, RLH Construction provides general contracting, construction management and design-build solutions to retail, commercial, institutional and multi-family projects throughout the Southeast.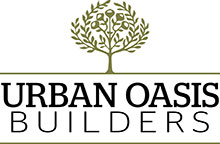 Morris Marketing has been providing outstanding personalized service for our clients for over 23 years. We are proud to have served customers in over 30 states ranging from the smallest one person operations to those on the Fortune 500. We welcome the opportunity to demonstrate why 1000's of businesses like yours choose Morris Marketing for their promotional and business gift needs.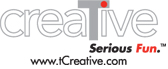 tCreative is one of Orlando's most creative marketing, graphic design, web development and professional printing agencies.

The Home Affordable Refinance Program - or HARP 2 - is a program that allows upside down homeowners improve their household cash flow through taking advantage of current market rates. If you are rate is over 4 percent, I can help. If we have learned anything in recent past, not everyone is equipped to give solid mortgage advice. Good advice is good; great advice is great. Who do you care about that is in need of great advice?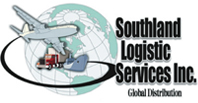 Southland Logistic Services is dedicated to our customers achieving continued improvement, adding value, and improving their bottom line.

Therm-O-Tane Gas & Appliances offers a variety of Propane services for any residential, commercial, or agricultural need. With their motto "Today's work gurantees tomorrows trade," Thermotane has continued to grow for over 65 years through the relationships its built from their family of employees to their community and their valued customers.

tw telecom Inc. is a leading provider of managed services, including Business Ethernet, converged and IP VPN solutions for enterprises across the U.S. and globally. One of the country's premier competitive telecom carriers, tw telecom integrates data, dedicated Internet access, and local and long distance voice services for long distance carriers, wireless communications companies, incumbent local exchange carriers, and enterprises doing business in healthcare, finance, higher education, manufacturing, and hospitality industries; as well as to state and local government and military organizations.
Greyson Technologies is the fastest growing technology company in South Florida. We help businesses design, implement, manage and maintain their Data Centers, IT systems and networks. The strength of our company is a team of highly skilled local professionals that work intimately with each customer to fully understand their IT needs and challenges, and design and deliver the best IT solutions to support them. Greyson's founder was a very successful Account Manager at Cisco, who often found himself frustrated with the Partner Community as they weren't able to competently deliver the solutions he had sold to his customers. Today, Greyson is a top-tier delivery partner with Cisco, NetApp, VMware and Citrix and host of others, with the best engineers to make sure the delivery of every IT solution is a success for the customer.

FilmScape is primarily a video marketing agency that focuses on delivering targeted messaging through story. We operate in virtually every genre of video production including web/TV commercials, business branding videos, and event coverage just to name a few. We never forget that people connect with stories and ideas, not with videos and pride ourselves in a level of production quality and customer service that is unmatched in the industry.
Volunteer Calendar
Our calendar gives you the choice of which organizations you would like to give your time to and when. Find Out More!
Immediate Needs
Please help our non profit partners with immediate needs that will have an impact on your community. You can mentor a child, feed/sponsor a hungry senior, donate unwanted items, etc. Find Out More!
Employers of Choice
Our employers of choice are giving back to our community by allowing their employees one paid day off per year to volunteer. These organizations are making a big difference and we thank them. Find Out More!