Founder's Circle
Thank you to our Founders Circle! Without your
support and belief in us, we would not be where we
are today.

We are honored to have you in our circle of founding supporters.

Orlando.com is the ultimate online portal for the world's most-popular travel destination and a vibrant city of over 2 million residents. We are the most comprehensive source for both locals and visitors to find out where to go and what to do in Orlando — from theme parks and attractions to dining, entertainment, nightlife and local businesses. And if you're traveling to Orlando, you can book your hotel room here, too, with insightful reviews and the lowest rates around.

Your Orlando based Development Team. Next Horizon can provide Orlando web design solutions for all of Central Florida. See our work!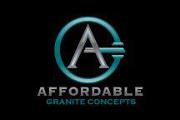 Affordable Granite Concepts Inc. is a well established granite countertop fabricator company in Orlando area– your number one source for professional countertops in Central Florida. Quality and professionalism is our goal – we like to be known by it.

BlackRain Partners assists our clients with the development and implementation of growth strategies. We specialize in Leadership Development, Financial Executive Leadership, Forensic Accounting and Community Engagement. We only achieve our goals by seeing you surpass yours.

DK Counseling is a corporation built to aid those in search of financial counseling due to the stress of one or many types of debt. DK Counseling can provide either a service, or the tools for individuals or businesses that wish to resolve their financial responsibilities on their own, while providing a strong support network.
DK Counseling can offer multiple services nationwide.

"Progressive Debt Relief was formed in 2005. The ownership of Progressive Debt Relief has many years of experience in the debt consolidation industry. Progressive Debt Relief's primary purpose is to improve your quality of life by offering sound financial solutions to fit your individual needs.The Progressive difference is centered around the clients we represent.

Providing exceptional, timeless menswear for the sophisticated man with personalized attention, along with individualized and unparalleled customer service.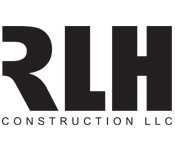 Founded in 1991, RL Haines provides general contracting, construction management and design-build solutions to retail, commercial, institutional and multi-family projects throughout the Southeast.

DataBanq Media provides search marketing solutions for third party advertisers and publishers. The company's owned and operated media properties provide hundreds of advertisers with vertically segmented and localized customer acquisition opportunities.
Volunteer Calendar
Our calendar gives you the choice of which organizations you would like to give your time to and when. Find Out More!
Immediate Needs
Please help our non profit partners with immediate needs that will have an impact on your community. You can mentor a child, feed/sponsor a hungry senior, donate unwanted items, etc. Find Out More!
Employers of Choice
Our employers of choice are giving back to our community by allowing their employees one paid day off per year to volunteer. These organizations are making a big difference and we thank them. Find Out More!